It Takes A Nation Of Millions to Hold Us Back
Oregon almost made it thru 2H with zero fouls. Never seen 0 fouls on one team that deep into game.
Game 5 review, Terrance Arceneaux jumped up on the depth chart!
He was fantastic. With Sasser in foul trouble, we couldve struggled in the 1st half. Terrance came in, made 8 straight points
Ramon Walker has gotta work on his defense, he gets blown by off the dribble. And that's why Coach didnt play in the 2nd half
They went longer than a half without a foul. They were called for a foul with 3:18 left in the first half, next foul called on them was with 1:19 left in the second half.
Arceneaux needs big time minutes
TA was very impressive, especially for a freshman.
He reminds me of the kind of impact player that Armoni Brooks was for us.
Armani was best 6th man in the country that year.
He would come off the bench and sniper a three.
Instant offense.
Yeah. That's why I was surprised with the Ramon Walker being a defender comments in the preseason.
His perimeter defense needs A LOT of work.
The world of refereeing has become corrupt to say the least. Where is fairness?
In hindsight, we do need to try and get Emmanuel Sharp in there. His game is kinda 3 or bust right now
But having 2 weapons off the bench Arceneaux and Sharp would be great
I do see why Coach didnt play him. This was a close game, and you can't get killed on ball screen defense. Which Sharp is still learning
"Too Black, Too Strong"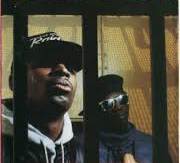 Pesik thoughts (will include some negatives so prepare yourself)
the negatives
if im honest if we played this game multiple times it wouldnt be a sweep. we barely got out of there shooting 50% from 3 …we arent shooting 50% from 3 every game or close, honestly might not get that again all season on 22+ attempts

this team has some weakness, we have no big that can defend a good post defender in iso, this will also be one of sampson weakest rebounding teams, debatable if this is a good "defensive" rebounding team

im not saying who would "win" but there are teams out there who do have matchup advantages on us… as there are other teams with top post scorer, that have top guard play too unlikle oregon

sasser needs to get to a point where he isnt so easy to take out of a game… his half court offense/presence needs to be more felt .

offensive spacing/ball movement was not good from our guards, with zone with good ball movement/spacing there should be room for 3s…

they blocked the hell out of our shots lol but i think that more a positive for them than a negative for us …

tramon passing is a mixed bag… some great, some terrible
the positives
our defense is "pound for pound" ELITE…there is no way around that… there are some obvious size disadvantages but with what they can control this a great defense

this is samspon's best team at creating turnovers

we are insanely deep … we have an open ship have 2 players we arent even using, and at no pint was i worried about depth despite foul trouble

the mark 3 might have been the 1st time mark shot a shot and it felt smooth just leaving his hands and i wasnt questioning if i t would go in

the big 12 teams better pray terrance arcenueax goes to nba after this year… arc with 10lbs and college experience is scary, the highest ceiling of any player ive seen at UH post phi slama… note i said "ceiling" not that he is actually there… offense, defense, rebounding, he can reach elite level status is all 3 with time… also he should be ahead of ramon in the depth chart

jarace is getting more and more comfortable with the college game…he pulled out a lot more of his handles this game, he isnt playing as scared and finding himself
also random
oregon or bama could do us a solid and get us ranked #1 next week…(or any of these other teams, but preferable oregon or bama)
in the phil knight invitational
Ramon isn't quick enough bottom line. Very inconsistent from behind the arc. I don't see how he can see the floor more than 5 mins a game.
Quite an overstatement but I do think Sharp could be making a move at some point.
I thought Jarace did play alot more physical tonight.
Was surprised with Jwan and Chaney on the defensive glass
---
Rebounding wise, last season with Kyler, Taze, Fabian, Carlton. Was one of our best rebounding teams
You go from Kyler----> Sasser
Taze Moore----> Mark
Fabian —> Jwan
Carlton----> Jarace
Slight downgrades rebounding wise. But you make up for it with ball pressure and steals
We'll get better at the rebounding
Pretty much agree with all of Pesik with the exception of the first statement. Not interested in predicting a series other than saying we would win it because we are better. We opened up a lead despite some shady officiating.
True we may not shoot 50% from three but we have a big advantage on Oregon in the backcourt and we have that ability. This was a great experience for our team and some matchups I believe we will do a better job of handling the next time.
We got to face 7'5 one game and an athletic 7'0 and overall big team tonight.
Against teams like Oregon you have to avoid the fouls. I don't believe they missed a FT while I was watching the game.
Can Pesik not talk about himself in the 3rd person?