Yeah, it says 11:00 a.m. above on Fox.
The Texans (my grandsons KYF team) plays at 2:00pm. No way I can go to the UH game and will probably be watching end on my phone. Of course I will tape it and watch it a few times this week.
Okay…but will there be dancing afterwards ?


Mack Rhoades to Baylor pays off?
Nice to get this series restarted. They haven't played us in 25 years, but this lined up due to a combination of coronavirus and a Baylor AD who was open to playing UH.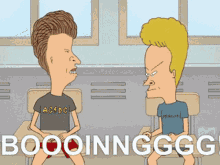 someone check the weather, i think he'll just froze over!
Let's Go!!! It took Covid to back Baylor into a position to play us when they normally would not. Now if UT and A&M would grow a pair since they have no problem playing Rice all the time.
Check the contract - make sure return game is at Robertson lol
any word on if any tickets will be available at all? I pretty much know the answer but just wishful thinking.
This is the first matchup since 1995 is that right? Last year of the SWC.
To think there are posters on here who were not yet born when UH played them. The Oilers were still rocking and rolling. The Rockets were back-to-back defending champs.
Very cool and hopefully a harbinger of UH being back in a major conference very soon.
Robertson doesn't exist no more
The previous two games that UH has played on FOX, they got embarrassed. I just hope the Coogs come ready to play and make the UH brand respectable. Imagine if Herman was still coaching this team? The boys would be rocking and ready for a beatdown in Waco, as Herman always got his teams up for national TV games. (Sorry, for bringing up Herman).
We will win this game!!
Especially, if the Big 12 games played yesterday are any indication.
Go coogs im going to try and make it.
Positive reaction from Bear fans. I am glad we will have this game before the conference slate. This is really working out.
About tickets… Baylor is honoring their fans' LATech tix for this game, so tix will be limited. Go buy 'em. We need some red interspersed in McLane Stadium.