Logan Holgerson is Dana's son, but Dana is divorced and single at this time. His ex-wife is Candice Holgerson.
You're more right then wrong. 15 or 50 is not that much difference and
students overwhelmingly approved it.
Now any idea how long that $50/semester thing is in place ? 20 years ? Or longer ?
Indefinitely ?
Not a single palm tree in any of these renderings. Sad!
probably for recruits and families of said recruits
If you look at the rendering above that shows the scoreboard and new seats, you will notice that there is an extra section of seats that connects to the prime type seats in front of the windows of the new building. At present, the seats stop at the edge of the scoreboard and don't have that part with the angled edge on the north side like it does on the south side of those seats. So, with that section and the new seats on the bridge, I would say there's at least 1000 new seats, maybe more.
However, this is an artist rendition and doesn't necessarily match reality. After all, it doesn't show the vomitoriums to access the seats below the scoreboard.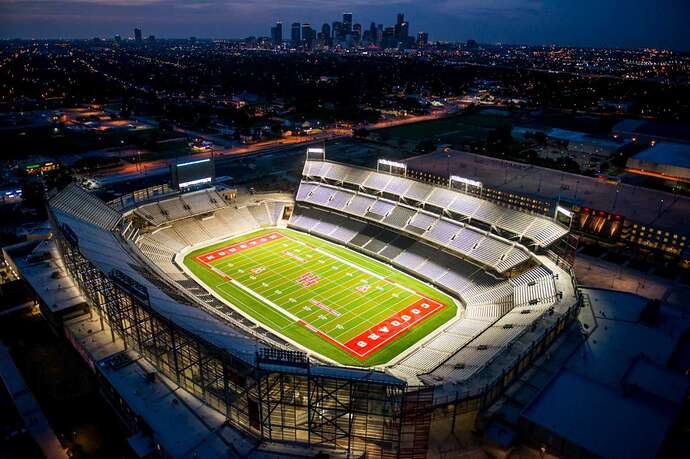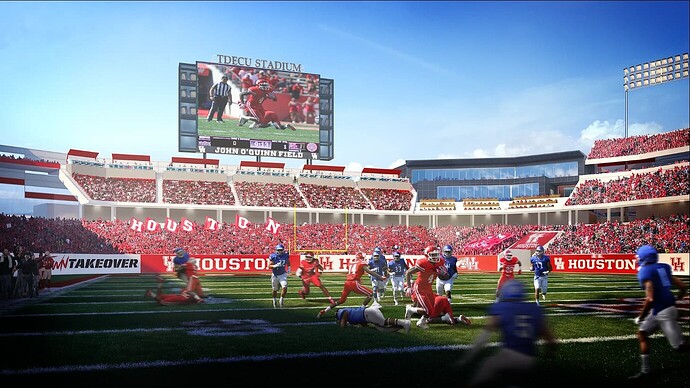 1000 more seats will help, gets us over 40 then standing room only maybe gets us to 44k
42822 attended that game so 1000 plus puts us close to 44k standing room only
That really uses that corner well. The view of the field from those windows will be awesome to recruiting.
Wonder if the home locker room will change sides?
The seats in the football facility looking out from the glass onto the field are going to be "lit." Wonder if they might host recruits there? Might just be for big donors.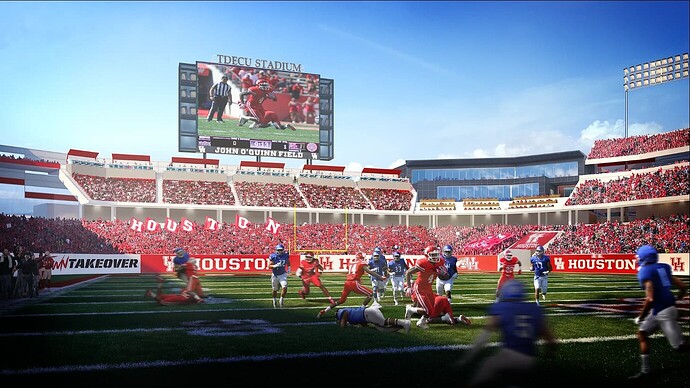 Just donated! Big 12 is coming. Time to put our money where our mouths are
It looks to me like it would be more than 1K seats…
Kicking in a few bills. Just bought my season tickets earlier today too. Let's do this.
They are also going to finish out the unfinished areas on the suite level
His son was the backup qb here…
Mike,
It looks like aisles from the existing seats below the scoreboard gets extended to the new row of seats that ring around the top of the west endzone. But as mentioned, this is just
an artistic rendition to motivate donors. Reality is always different.
So if we build this as envisioned now, what would the 50,000 and 60,000(?) expansions look like ?
Building out the 3rd deck on the north side and endzone on the east side ?
How many recruits do they host at one time and where do they put them today ? I could see those glass area seats being for big donors too.