Texans threads are usually in the UH FB Board.
If you guys don't want the upcoming pain of Texans 2021 in here, I'll delete it and put in "other sports".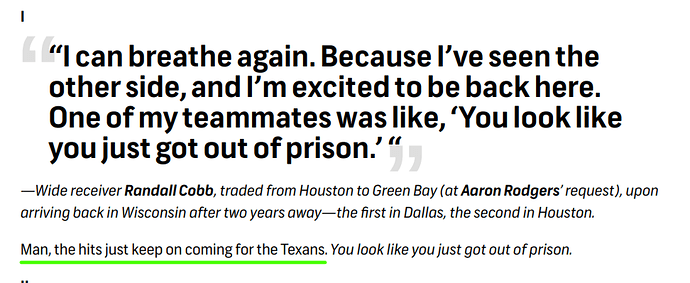 From: (out every monday in season)
https://profootballtalk.nbcsports.com/2021/08/02/nfl-training-camp-tour-fmia-peter-king/
They turned over the roster but look worse.
Many _____ is still in the NFL ??? guys on the 3 deep.