The Baton Rouge paper is reporting that Les Miles and Cam Cameron have been fired at LSU!
stay tuned.
Herman talk already starting.

The longer he waits the better it will be for him (and UH). He will coach us through the bowl game no matter what. Hopefully this puts more pressure on the Big 12 to take us so he doesn't go to LSU, Auburn or another SEC West team that will have even strong(er) Houston recruiting ties than LSU already did.
They should grab Lane Kiffin. He's an offense guy, knows the SEC, good recruiter, and would be a chance to get back at Alabama. Perfect for them.
I predict it'll be Briles.
Unfortunately I think they are tired of screwballs. And Lane acts like a screwball.
Let's just hope Herman calls up Duarte and Berman and squashes rumors now. We don't need our players being distracted by this right now.
You guys are so skittish !!
I considered that, but I think that also makes Lane more open to accepting the stack of cash midseason.
When you lose two winning coaches in 5 years just as your program is ascending, you get a little skittish. Personally I don't think Herman leaves, but you know…
Wouldn't LSU go after a head coaching candidate that is proven at a P5 school before looking at CTH?
Herman wants the UT job, and all he has to do is wait a few games or until the end of this season
Herman is not staying at UH beyond this year. You all know this; otherwise, you wouldn't be so worried
We'll be fine without him as long as we get in the big12
I had it on good authority that was the case. Now I'm told if we get Big 12 he stays.
Report: LSU has reached out to representatives for Tom Herman and Art Briles about head coaching job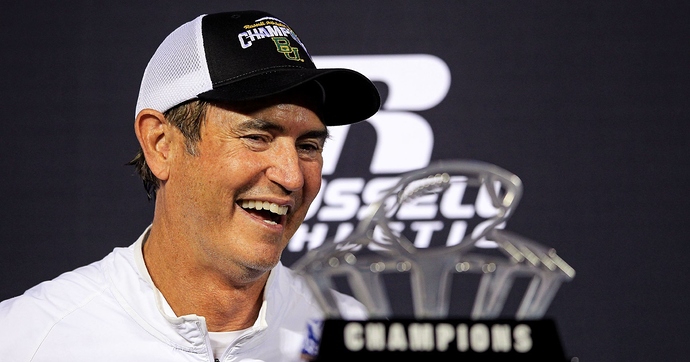 .
Well duh !!!
If UH Doesn't get into a P5 league, we ain't keeping any of these coaches !
We will simply will not be able to afford them.
Also, if UH wins out and we don't get in the playoffs, I think he is gone because the fix will be in…also without a P5 invite.
one of my super secret sources smoked signaled me that there are moving vans at someone's house in houston
This is exactly what the big 12 wants. Only one thing left to do then…

Does the big12 want to lose Tom to the SEC?