Courtesy of local 2 news.
New UH College of Medicine building opening in 2022
Good question, must be med school related , right ?
But boy, it sure is close to a major bayou. Hope that's not regretted.
According to the UH campus map, it's the Medical Central Plant, whatever that is.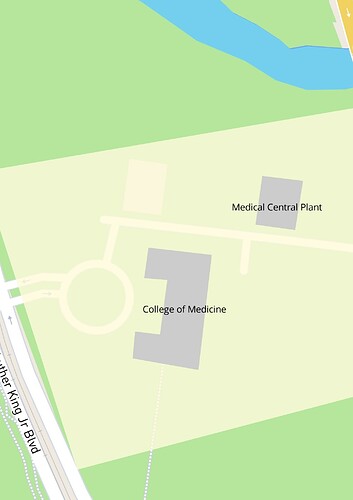 This is what the other Central Plants do on campus.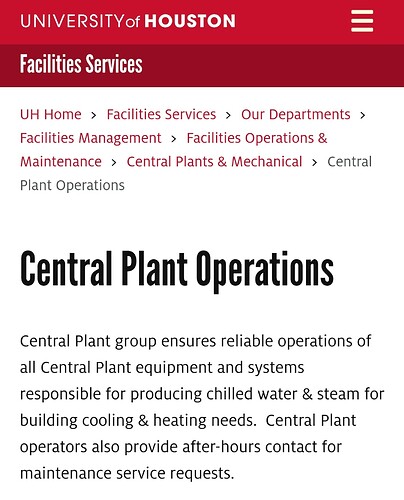 AAHhh that makes sense, electrical power generation , like the plant near the library I bet.
Hmm. Good location, room for growth, but damn that's an ugly building. That architect needs to be pimp slapped. Function over form though so there's that.

I agree. Aggie architect? Hope it's better in inside.
The building inside and out is nothing to write home about but hopefully the professors and students inside it will make it a first class medical school.
Hey take it easy guys. Its a teaching hospital focused on indigent and underserved communities in Southeast Houston, not an art museum.
As the school grows larger we can expand it. Then all of you future Coog millionaires can donate and get the building you so want.
We are spending more on our football ops building than a medical school. Just for some perspective.
Well actually, we are spending $75M on the ops building and the rest on basketball and Olympic sports facility upgrades.
Coogjazz, Guessing a lot more of us here contributed to CP and seat license than to the med facility. Maybe more on us than the school.
Well athletics is the front porch which is very important. ND without football is just a small private Catholic school no one knows. Lsu in Cusa , where no one cares to go there. There was an article how conf affiliation affects perception. We're moving up bc of the big 12 which is why applications soared to 38000.
Paint some whiskers and teeth on that round window with ears and it could be Shasta.
Building looks great has some personality. Its not to suppose be the Taj Mahal. As someone pointed out, it's a teaching medical facility. Probably wasn't a Aggie, probably one of our Architect graduates
Are you a med student? How's the new building
Thanks for posting the photo.
Looks like all the doctors to be are wearing masks.