Ugh

Jeff Passan tweeted that Ryan Clifford was the hold up and the Astros didn't want to include him in the deal.
They probably tried to give them Barber….then Melton….before they gave in.
Respect for the Mets scouts.
Crane hoping lightning will strike three times.
Still think they left a tad on the table.
I think what gives the Astros an "A" is all the money coming back.
$39M for 2 and 1/3 seasons.
Gave up way too much. Yeow
2 minor league OF for a Cy Young pitcher under contract for at least 2 years, and the Astros only pay half his salary is too much?
Tough crowd.
Seriously, be honest here - have you ever seen either of those two OF play professionally?
History is littered with "can't miss" guys who never make an impact. If you're determined to only trade lower level minor leaguers, then you'll get Odorizzis or two-month rentals in return.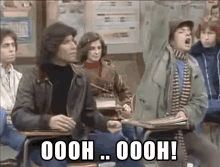 I've seen them both play live.
And the Mets are actually paying him 63.7% and the Astros the other 36.3% of the rest of his contract assuming it becomes vested after next year.
Exactly, and neither of them is Justin Verlander.
coogman nearly flew an A-10 Warthog into the thread
Cost of extending the run. Unless you think we were good enough to win it all this year without adding a SP?
Stros get Verly for 2 + years for @ $29 million total.
Good prospects but well worth Verly at that cost.
He has 250 wins.
Wont be many more getting 300 in modern era.
Time to extend Tuck. (hopefully)
Just a few extra years is all they need.
Tucker is the lynchpin. If you can salvage Bregman for three more years it wouldn't hurt. Tucker does it all: power, hits the gaps, steals bases, top tier glove, high baseball IQ out of the batter's box. He wins games for you on the stat line. I'm glad I don't have to figure it out. Verlander is high risk but man, is he high reward. And people buy tickets to his games just to watch "him."
And he solidifies the entire pitching staff. It's hard to properly value what he brings, especially considering the injuries that have put a couple of young guys in the spotlight.
Yeah, this should definitely help Hunter's mindset.
Maybe JV should hold a team meeting in NY and ask, "are you M——- gonna score any runs for me this time?"
Yea!!! We get a player who wanted to be on a World Series contender and champion!!! Oh, he got that? But then abandoned that same team for a few million dollars more when he and his wife are already worth over $1 billion? And then to get him back the Astros had to unload their two best minor league prospects?
Thanks Justin. You're a great loyal teammate. Always willing to sacrifice for "the team", and now you've made the team sacrifice because 80 million or whatever is what will really make you happy and provide you financial security instead of 45 million or whatever.
F you detached from reality beach. People out there struggling and working their arses off for what's chump change to you, snd you get your obscene wealth for throwing a f'n ball.