Im too pumped
lets get it
Without King we are playing with house money on Friday. Regardless of the outcome it's nice to see the fight in this team and to have our last regular season game have a lot on the line. I'm done trying to figure us or Memphis out this year. We'll see what happens.
It would be quite an accomplishment to make the conference championship with all the injuries we've had this year.
I'm with you. I would expect a real dog fight. If any game comes down to "who wants it more" it would be this one.
I don't know why but I like our chances. Maybe because without our two star players on the field Memphis State will look past us? We have a chance. No one gave the Persians a chance over Sparta, did they? Or the 'Texicans' any hope of defeating Santa Ana. I say roll the dice and bet on the Cougars!
Alright, I hesitate to post this, but…
Houston is 5-23 in the final conference road game of the season since 1990.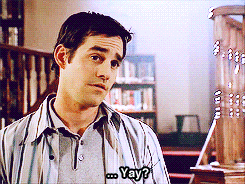 @TigerJohnM 3hr.
TV windows/networks for Memphis v Houston Friday
ABC- 11AM
CBS Sports- 2:30pm
ESPN- 3:15PM
3 games available are:
Memphis vs Houston
ECU vs Cincy
UCF vs USF
I think they will slot in that order.
Just announced ABC 11 a.m.
damn…
its barely saturday and its already feelin real…


Wow. Nationwide on ABC. Lots of exposure as people lounge around watching football
Yeah i hope it motivates Ed to play considering his draft stock is starting to go down slightly
We beat out the war on I-4 for ABC. I guess they got spotlighted today and UCF clinched the east already.
My opinion - Ed has been backed into a corner. He could shut it down and slip to the middle of the first round, costing himself a lot of money. The only sure thing right now is his draft stock is falling. Maybe he could get some of that back with a dominant combine, but his size is going to hurt him.
The only way he gets back into that top 5 is reminding everyone how dominate of a player he can be on the field. He has the potential for two/three nationally televised games/audiences to do that. I think he has to play at this point.
What will be unique is we need him at DE. We have so many injuries on the d-line that Fleming has to play and he is less suited for DE than Ed. Fleming doesn't have the athleticism. We were playing a five-man front with two OLBs up on the line against Tulane. My guess is we do the same at Memphis.
Which means… if Ed plays, we would need to line him up to shoot the B gap from right over the Tackle. It will be difficult to do anything more than double team him. If you triple team, you need a blocking TE, eliminating an extra threat to account for from the play. Memphis will avoid Ed by trying run to the opposite side exclusively, which means we can make them predictable.
Sell out on the run, make them beat you through the air. If White throws like he did against SMU, we have a chance.
It's a Coog thing. These are the kind of games we win. When all the information points towards leaning against the Coogs, we tend to win.
It's also a Coog thing that when everything points towards us be invincible, we tend to lose.
It would not shock me if we won Friday. It would shock me if we won the following week.
Without D'Eriq, Briles will have a tough time overcoming Coach D'Onofrio. I certainly hope for the best, but it's a stretch for me to expect it.
Same here. Only chance would seemingly be Memphis just having a really off day, turning it over, penalties, dropped passes, etc. As for "the team who wants it more," that would be more valid if it wasn't all but their first-team against our second-team. Not one of our four best DL will play (unless Ed does) and a reserve, Vaughn may miss the game as well; our QB is injured; we started the season with three good backs and now we may need to move a safety to RB; as many as three of our top receivers may not play. I wouldn't get my hopes up.
Common opponents (perspective of opponent score against)
Tulsa: @UH 26-41 @Memphis 21-47
ECU: UH 20-42 Memphis 41-59
Navy: UH 36-49 Memphis 22-21
SMU: UH 45-31 Memphis 18-28
Tulane: @UH 17-48 Memphis 40-24
UH leads common opponents 4-1 vs 3-2 but it should be taken into consideration that both of Memphis' losses were on the road and they host UH Friday. I think based on past results this season, that makes the game a tossup.
However, the biggest question mark is Tune and our offensive line. Memphis has very little tape to study, the go to in those situations is blitz until you get burned. Some of it has to do with coaching as well. Most coaches in a situation like this with a true freshman playing against the teams toughest opponent of the year on the road, would keep a tight end and back around for blocking support at least until the opponent calls the dogs off. I've seen Briles many times leave King with no blocking support on obvious passing downs. I feel like Clayton's success will be based on Briles willingness or lack thereof to go with additional blockers when 7 men are in the box instead of handing off the ball to run into a wall creating 2nd and long and 3rd and long situations early.
I hope I am totally wrong because I love my coogs but just don't see us winning again this year with all the injuries, the play of both lines, and now a freshman qback. It is asking a whole lot.