It's been 5 years with these, enough already!
The band is getting new uniforms.

Bring back the 2 white stripes down the middle of the helmet. We'd look so cool then
I'm still mad we never got those chrome helmets they teased back in the Levine era.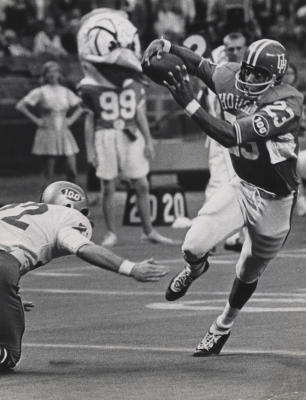 That helmet is cool even with a big UH logo on it
I'm much more interested in the headgear that #99 is wearing back there.
Derek says he hasn't heard anything about new uniforms, but not an impossibility
What's wrong with the uniforms? My only complaint is there is no white trim around the red numbers on the black jerseys, they are hard to make out from a distance.
The number one reason I hate those jerseys.
They're fine enough, but they just don't really feel like us in the way that, for example, the 2014-15 uniforms do. They feel more like Nebraska or Wisconsin uniforms to me than Houston, if that makes sense.
Really, all we should do is recolor the 2013 Halloween uniforms to red and white, and then wear those every day forever. I think about that set a lot.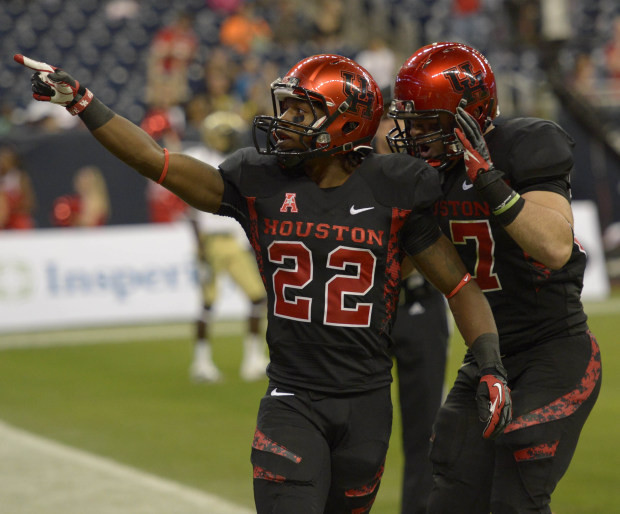 As long as we lose the damn white helmets, I'm fine. I do agree about the white trim around the numbers on the black uniforms would help us half blind folk out.
I disagree. I love the white helmets. In fact, the white helmets with white jerseys and pants is the smartest looking combination we could put on.
What we need to get back to is real Scarlet. The cherry red colors don't have anything to do with us.
White helmets suck end of story. I know I hate them.
White helmets are awesome!
I like the white helmet, especially since our red helmets don't match the uniform red.
Scarlet/white helmets (no candy colors) and solid scarlet/white jerseys (no stripes), that's what I'd like to see.
I prefer the red metallic shell, however, I don't mind the white shell with interlocking horizontally "UH".
One thing I can't stand is the stylized cougar head on the side of the helmet, regardless of shell color.
It takes away our identity and our proud legacy.
Don't all Nike teams have the same uniforms? Like we have the same uniforms as Tulane and Smu just different colors. I'm pretty sure adidas has the same ones too. Who decides this? Is it just whatever school has most money can change their uniforms whenever they want? Also Dana agrees he said in an interview earlier we need new uniforms. I wish we could get a deal deal like basketball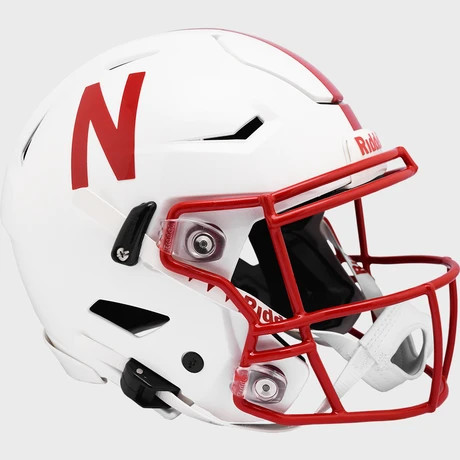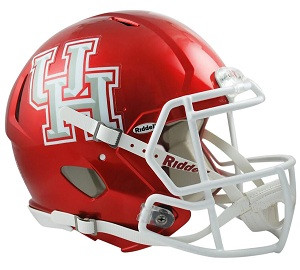 white is Nebraska red is UH