In here mainly cuz it effects Wich - UH start time.
If you have something 2 do. You have time.
What are infractions. Players are being paid in the open to the highest bidder.
I would have said the same about Kent State and Stoney Brook in 2012.
I think DBU hosts if they win the C-USA tournament. Their chances of hosting improved after ut lost to #107 Kansas today.
In the semifinals does the undefeated team need to be beaten twice?
I would assume so but I don't like to assume.

With our pitching staff there will be no easy games. But we can hope!
Yes. It's double elimination until the championship game.
Called it early.
Tulane wins 12 to 2.
Gotta look at some boxes and see what Memphis has pitching wise…If their coach was smart he would have used the weaker pitchers to finish out the game once the writing was on the wall.
You're talking about a Mudcat
UCF-ECU T13th.
ECU used both aces today 4 +.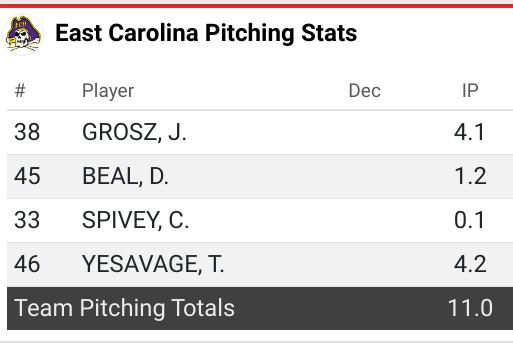 Every inning they play ups UH's chances.