So let's start a new debate.
Which "Go Go" is YOUR favorite?
Which "Go Go" is YOUR favorite?
Personally, I'm into Jane Wiedlin!
Amy Winehouse !!!
( sorry …was channeling heights…)
I gotta go with ALL too.
Jane fan as well. Showtime currently is showing a pretty good doc on them . Drags a bit a spots, but overall gives a nice overview of their history and careers.
They all seem too BSC for my liking
IMO the Go Go's have nothing to do with rock and roll. Pop yes like Whitney Houston was pop. Neither IMO should be in the so called rock and roll hall of fame. This so called "club" is just that. Somebody's appreciation. Now let's look at the ones that are not in the "Cleveland exhibit"
Well?
KISS was denied for a long time, and it sucks that Iron Maiden isn't in.
But the Go Go's are arguably "rock" in a minimalist sense.
Anyway, which "Go Go" is YOUR favorite?
The Go Go's are in and yet Bad Company isn't.
Crazy!
That is crazy, Bad Co put out 6 albums and all of those hits, compare?
Big fan growing up and it was Belinda for me and no one else was even close. It was still Belinda even after my sister said she sang like a goat…no the animal not today's GOAT.
That being said, they can go into the Music HOF (debatable though) but definitely not in the RnR HOF.
That the Go-Gos are in and the Bangles aren't is just plain wrong. Vicky Peterson is one of the great, if underappreciated, guitar players of our age.
Time and plastic surgery haven't been kind to Belinda
How do the Go-Gos and The Firm get in and King Crimson doesn't?
The RARHOF is a marketing gimmick…a few notches above the WWE HOF.
King Crimson……excellent nominee.
I usually agree with you Chris but not this time. This picture is from 2019.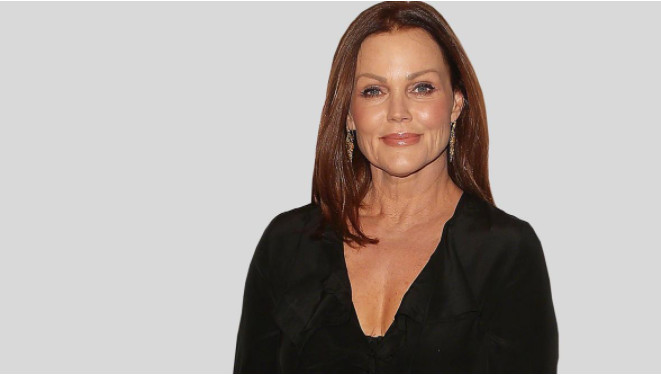 She is naturally beautiful. IMO the Go-Go's have no place in the R&RHOF.
If you look at her pictures from in her prime, you can tell that she's had some serious work done.
Those are definitely not her natural lips.
As I said, Jane Wiedlin all the way!
I can't believe I am defending Belinda Carlisle, lol. I have been involved in photography for many years and my wife is a professional photographer. B. Carlisle is a "natural" beauty. This is just MO she looks beautiful. She is 62 years young.
I think she looks best in her "Mad about You" video. Very pretty.
GoGo's were the first all female rock band who played instruments and wrote their own songs to get a number 1 Billboard album. They started in the LA punk scene. That is about as R&R as one can get. Many critics argue punk was the last bastion of rock.
Jane was cute and Kathy V played in the Violators, one of the early Austin punk bands.
I should know, I'm in the R&R HOF. Ha