https://communityimpact.com/houston/sugar-land-missouri-city/development-construction/2016/07/05/college-expansion-projects-track-fort-bend-county/
It will be at least two years until UH-Sugar Land opens a new 150,000-square-foot academic building at its site near the corner of University Boulevard and Hwy. 59. The $54 million expansion will allow the university to expand on-site course options for the College of Technology and the College of Education.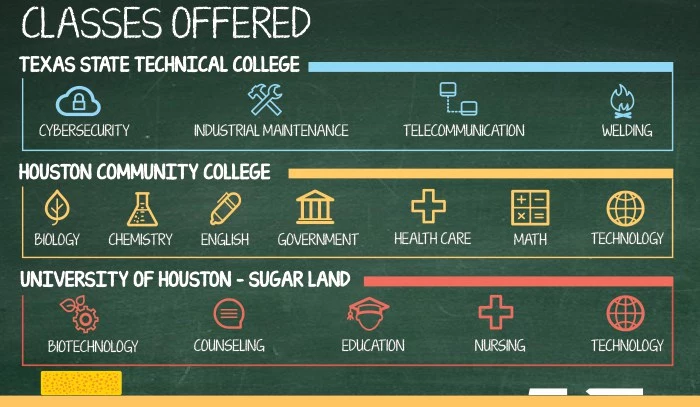 Plans include an exhibit hall in the new building and a water feature made out of water retention channels on-site. No designs are finalized. UH-Sugar Land has about 5,000 students, and McPherson expects the campus to be able to support up to 8,000 students upon full build-out. A second building, also 150,000 square feet, is planned after the first building opens in the 2018-19 school year.
The southwest corner of the property is proposed for public-private partnerships, McPherson said. Fluor Corp. gave the school $1 million to create the Fluor-UH Industrial Construction Management Education Partnership for research and professional development.