Refs aren't going to let Alabama lose
Sec refs are



It's a physical game. Not always a foul.
It's getting close to unwatchable
Alabama losing

Didn't go the way I wanted, but that Alabama v Miss St game last night was a good one. Really came down to Alabama taking and making a ton of FTs late in the 2nd half. Never would have guessed Bama would get such great home cooking on their own floor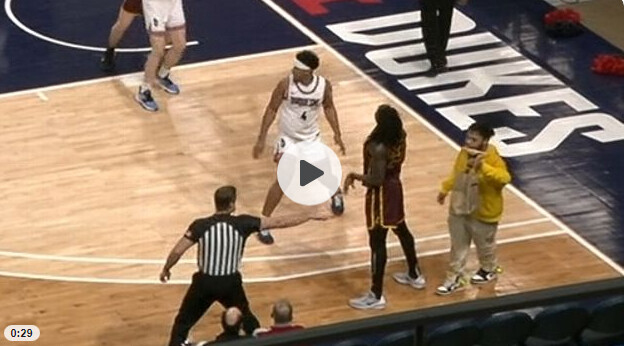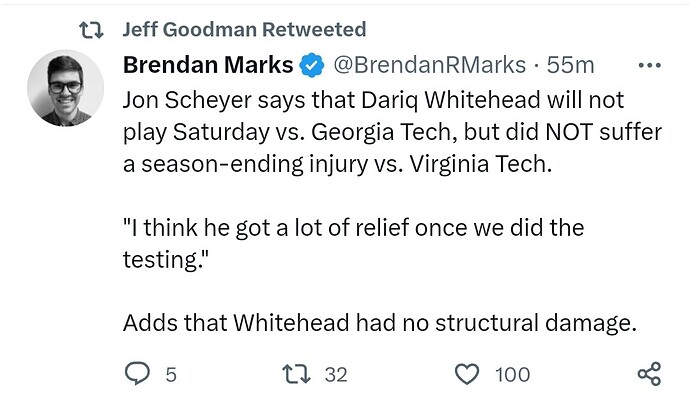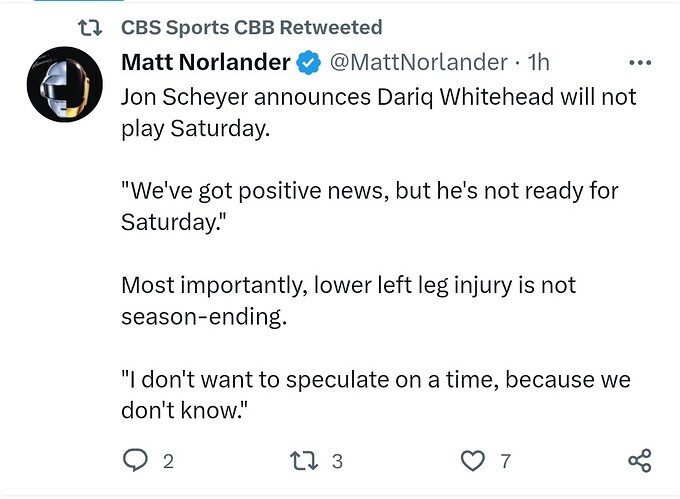 Dukes Dariq Whitehead thankfully avoided a season ending injury
Some worried it was an Achilles injury
Not nearly as good a barometer as Coogfans' analysts
Some version of this stat is thrown out every year but it never means as much as people make it out to be. There are a lot more than three teams that would be able to meet the given criteria if they rattled off 6 straight wins in the tournament. For instance I think Kansas was around 40th in defensive efficiency prior to the tournament last year. After winning the whole thing they'd moved up to 17th on KP.
https://twitter.com/BearkatsMBB/status/1618804713612365824?t=c2qaM5meMkeGGGo0e0mjhA&s=19
Another big game on the menu tonight.
There goes that cjnit post season bid for Seattle.
@MRCoog


.
Edit: Cam is 3/13 from the field against the vaunted BearKats defense!
USC up 4 on UCLA with 2 minutes left
Wahoo. UCLA going down
Trojans up 11
Oregon wins and Memphis scored 99 on SMU. Would be interesting to see if Memphis cracks the T30 on NET so they can count as 2 Q1 games