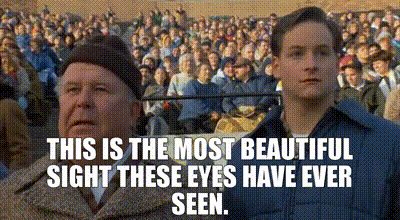 Others receiving votes:Xavier 178, San Diego St. 172, North Carolina 57, Arkansas 55, Clemson 50, Colorado 50, Saint Louis 49, Florida 20, Louisville 18, BYU 12, Georgia 10, NC State 8, UCLA 4, Indiana 4, Richmond 3, UCF 2, Western Kentucky 2, Boise St. 2, SMU 1, Chattanooga 1, Drake 1.
Let's get a 1 seed!
Boise may creep up into Q1 territory for us. Would be fantastic.
Coogs on the rise - HOUSTON _ HOUSTON _ HOUSTON - miss that old chant.
Villanova is paused for the time being. If we beat Tulsa and SMU this week I bet we move up to #4
Other AAC teams are not ranked and teams right below us will play ranked teams so will the media jump some of them over us if they win?
Coach is so coy about his teams. He knows these guys are really good…and will never give bulletin board material for anyone…and find reasons why they (Coogs) should work even harder. Awesome leader!
I can't help but take Coach up on his taunt and engage in some "silly banter." Methinks Coach left out a word: "yet". Is UH the 5th best team in America - no - not yet. I suspect Coach has an idea how the trajectory of improvement can occur with this team and - hopefully with Covid abating - sees March as the time to engage in some not so silly banter.
I think he is being honest. Our ranking means nothing right now except we have further to fall should we lose a game.
Rankings this early are silly and mean nothing
Highest in 36 years!!
Ecstatic!!
I've seen Baylor and Gonzaga play this season, and they both look DAMN good.
I can't imagine we'll rise any higher than 3rd, unless one of those two schools completely falls on its face (which seems unlikely, but anything is possible).
That said, for now, I am happy that we're back in the Top 5. Perhaps we could move up two more places soon.
It means more exposure for the University and the program. When you are 5th in the nation people talk about you.
That's the truth Robert! What it really shows is that we now once again have some national relevance and we are truly back! I would rather be ranked than the alternative that we faced for those past years
I try to watch the AAC games and they are saved on ESPN+ so I watch the replays. (Everyone needs a hobby). I couldn't sleep last night so I watched the replay of Cincinnati and UCF, figuring that would help me sleep. (It didn't). After seeing UCF against the Coogs, I have a pretty good idea how good they are. Cincinnati is not that far behind UCF. I know their record stinks but they have players. Keeping our ranking in the AAC schedule will be tougher than people think.
Cincinnati reminds me of Memphis, players but no discipline. But they have players.