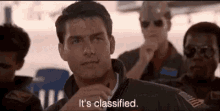 I tried to dm you Norb but it won't let me.
Yeah…by accident.


I do that on occasion just to hear from my kid.

I broke down and bought a yearly subscription. Still wasn't letting my use my Dad's, I think they did this switch on purpose to stop sharing.
Barry. Ted Lasso. Succession. All great endings.
Just finished the first season of 1899, a new sci-fi program on Netflix. It's slow but pulls you in with a really strange vibe.
If you are a Star Trek nerd, Strange New Worlds is the best of all the Star Trek series.
I watched 1899. Slow but interesting. From the makers of Dark which I liked.
Herd 1899 was not renewed for season 2.