That's that elite level coaching again
I remember Torre doing just the opposite, especially in the playoffs. He said you didn't use the same strategy as in the regular season, and I remember him blowing more than one game my yanking his starting pitcher early.
has a team ever made the tourney with 18 wins?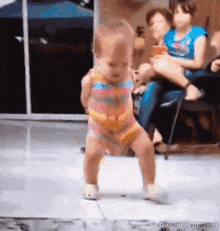 Cherry is 2-0 with a 3 era in 20 innings at mcneese
Tracy is batting .407 for the aggies
Benjamin is batting .341 for HCU
There are even more examples Lurk, see Rey Mendoza batting 4th at UIW.
Just 1-0 Okie and it could be a blowout. Hopefully this is their day.
Lott loads em & gets out of it in 3d. Loads em again in 4th.
Nice job by Ekness. A bright spot in the rancid UH bullpen.
I'm here at the UIW game today……Just watched Mendoza hit about a 420 ft bomb into the wind.
Couldn't play for UH…
I just looked at Box score….how did Lott only give up one run with the hits, walks and 3HBP?
Just one of those days. Baseball took some lucky angles.
Ekness robbed on a few strikes but Lott got a few cheap ones.
Okie must have 10+ guys left on base.
Okie not getting the higher strikes today.
Luck is holding 2-1 UH.
Update:
Ekness gets wild and loads em again. They leave him in.
UH C w a bad pick off attempt at 1st. AT is 5 for 29 on stolen bases attempts before today.
Way 2 much arc on his throws to 2nd. (1-5 today)
3-2 Okie.
In comes O'Donnell w a 12 ERA & cant get his feet right on the mound. (its bad)
4-2 Okie. They have 12 guys left on base through 6.
Last update:
Parade of stiffs pitching and its 7-2.
Lucky 2 not get run ruled today.
16 left on base through 8.
AM on tuesday.
So 11 walks and hit 4 more….nice
I never dreamed this program could sink to this level….
Okie 7 to 6 after a 4 run UH 8th.
Get out the rally cap.
Well we have a three game coming up against Minnesota who is 2-14….absolutely horrible.
Some thought that would be a really good opponent….we have a game against Southern coming up soon….UIW just swept them….run rule today….I can tell you any decent D-3 school can beat Southern……they are that bad.
After A$M it will be time to fatten up….lol
I can not get over how bad that is. 11 walks on a Sunday. Beaning a batter every other inning basically.
Honestly, when my kid was playing like 10U I never saw a game with 14 free passes….
We are to a point now where if it were possible ( which it's not) to fire the entire staff.
Recruiting is horrible.
Player development is non-existent.
What were they doing all fall !?
5-10 against this schedule? And how many games have we given up double digits? Not even competitive in most games….
Like I said, all-time low since I have been following for 30 years.
Have been following UH baseball since '66 and this is the worst team I have seen,
Ridge Point High School has a better pitching staff than we do.
Seriously. I just went back and looked at my 13u team the weekend before. 5 games 9 walks - and 5 of those walks were kids that just joined that pitched Saturday (1st tourney).
Zero, I mean zero excuse for that many free bases on a single day. And a Sunday at that.
As I tell the little ones, I don't care if you throw 60 or 80, you throw strikes you pitch. You don't give your team a chance to play defense when you walk someone.
Lucky we didn't get run ruled with all those free bases.
Yep,
No defense for a walk….or an HBP.
bunn was going to solve this
who was it that said, "there comes a point where you feel guilty cashing a paycheck"?
this is literally that place. bunn should excuse himself and I don't mean to the porta potty
Don't pitchers often trade off speed for accuracy? Do we have a fair amount of strikeouts? Obviously not enough but wonder if we have more Ks than an average team.