Funnel cakes and kettle corn
TSU had their funnel cake game down when UH played their games on TSU campus
Waffle bus was gone and their amazing fries was replaced with some generic Fry Hut concept that jsut cook regular fries. Therer was no variety or different options to put on the fries. Why waist room in the concession area for a generic fry concession when there alreadtly sold at each concession already?
My suggestion: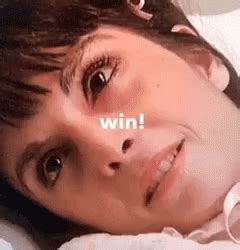 Biggest fixes! Builld restrooms and at least a drink abd beverage concessions on the upper decks on both sides of TDECU. The shells space is already there on the 300 home side. I dont know if they did so, but architects designed both the home and vistior sides to be extended, so I would think they designed the vistor side where can build restoom and a concession on top of the the first level structure that has the bathroom and concessions so to have bathrooms and restrooms for the third level visitor side that as of now is a very long trek from the third deck to ground level concourse. That is something has to be fixed especially if they designed thr visitor sidr 300 level to be expanded upwards for adding more seats.
Cougarpad,
I have no idea , I didn't go to fry hut nor do I think I ate the fries from the Waffle Bus. I'm in the north side , I usually just go to the school "Cougar eats " for basic drinks or a hot dog or pop corn . I've grabbed chick fil a a few times and when I arrive early I tried All season eats and enjoyed the fried ribs
With all the conversation regarding food service, I'd like to know why most don't stick around d more than a year or two? We charge to much rent? Logistically difficult for the restaurant? Food preparation issues or Workforce issues ? It the overall overhead not with the gross receipts they are generating ?
Make surface parking free.
A combination of all that but take this forum with a grain of salt. We all give our opinion but we are the die hards that show up. Not enough of us for a business model.
Just like whoever keeps commenting about how the area around UH can become a city center. No it cannot.
Now, if the dynamo, with their 16k average attendance can make it work over 2-3 years, then my statement above is wrong. But that's yet to be proven.
I eat at the student center before the games. I imagine once the replacement for the satellite is built, that it will also have some good food options. Why pay 2X prices for being in the stadium to eat.
Now if they put in a lounge area (a previous suggestion of mine in last summer's thread) with TVs for other games (before kickoff) tables and decent food, I would eat there. Plus bring back cash would help.
put a few of these guys around the stadium…cheap and delicious, goes well with beer too, no need to get fancy lol
What am I looking at here?
You are looking at delicious!!!
With a piece of pineapple and good salsa…oh baby it is good.
Salsa will kill anything bad, no worries. Be more concerned with hotdog water.
So you think that a program that needs more money to compete should do away with a revenue stream?
Churrasco = Brazilian BBQ. I'm crazing a few slices of picanha.